Named 'Bagatelle' in honour of the most beautiful of all French Rosariums.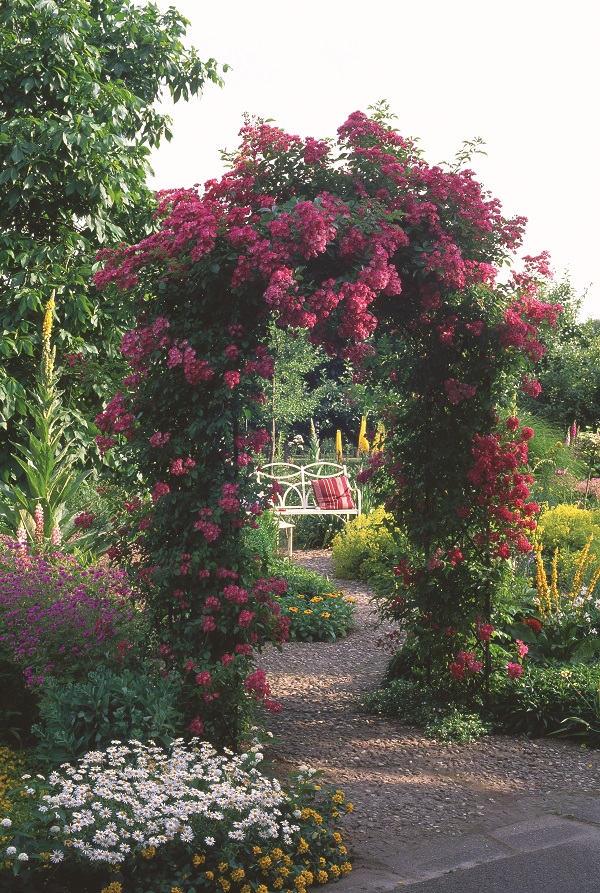 These arches easily support the splendour of heavy blooms. Erected along a path, the Bagatelle Garden Arch will provide a superb Pergola effect and may be used to great effect to lead to a focal point such as your favourite garden statue, fountain, seating bench etc.
Generously proportioned in width and height, Bagatelle Garden Arches leave plenty of room for that splendid, sumptuous canopy of colour and fragrance climbing rose display.

Dimensions
Bagatelle Roman Arch – available in three standard sizes:
Width 160cm, Height 260cm, Depth 50cm and Weight 30Kg (Ref R5-160-C)
Width 180cm, Height 270cm, Depth 50cm and Weight 31Kg (Ref R5-180-C)
Width 200cm, Height 280cm, Depth 50cm and Weight 32Kg (Ref R5-200-C)