These heavy free-standing Rose Arches are distinctly reminiscent of the work last seen during the fin de siècle.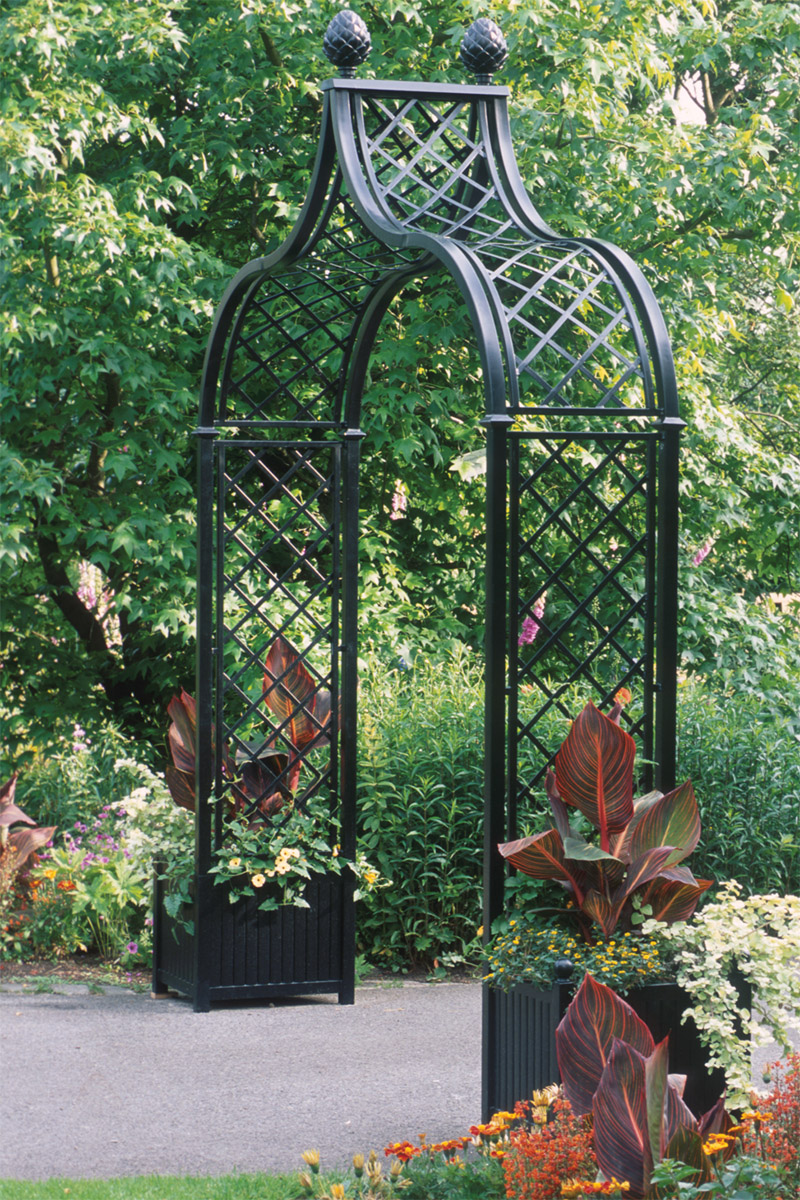 With their slightly curved form brings to mind the elegance of gothic arches, a style very popular during the reign of Queen Victoria.
Brighton Victorian Rose Arch is available in a range of sizes and with/out Planters.
Dimensions
Freestanding Brighton Victorian Arch (with Planters)
Width 152/cm, Height 282cm, Depth 52cm and Weight 80Kg (Ref R5-152-VP)
Width 172cm, Height 282cm, Depth 52cm, and Weight 85Kg (Ref R5-172-VP)
Width 192cm, Height 282cm, Depth 52cm, and Weight 90Kg (Ref R5-192-VP)
Brighton Victorian Arch (without Planters and with anchors for securing into ground)
Width 152/cm, Height 282cm, Depth 52cm and Weight 60Kg (Ref R5-152-V0)
Width 172cm, Height 282cm, Depth 52cm, and Weight 65Kg (Ref R5-172-V0)
Width 192cm, Height 282cm, Depth 52cm, and Weight 70Kg (Ref R5-192-V0)